GIGABYTE B450M DS3H WiFi Motherboard
₹11,995.00 (-58%)
GIGABYTE B450M DS3H WiFi Motherboard
Intel Dual Band 802.11ac WIFI & BT 4.2

Realtek Gigabit LAN with cFosSpeed Internet Accelerator Software

Quality Audio Capacitors and Audio Noise Guard Design

Included: motherboard

Supports AMD Ryzen™ 5000 series / Ryzen™ 5000 G-Series/ 3rd Gen Ryzen™/ 2nd Gen Ryzen™/ 1st Gen Ryzen™/ 2nd Gen Ryzen™ with Radeon™ Vega Graphics/ 1st Gen Ryzen™ with Radeon™ Vega Graphics/ Athlon™ with Radeon™ Vega Graphics Processors
Dual Channel Non-ECC Unbuffered DDR4, 4 DIMMs
Intel® Dual Band 802.11ac WIFI & BT 4.2
Ultra-Fast PCIe Gen3 x4 M.2 with PCIe NVMe & SATA mode support
High Quality Audio Capacitors and Audio Noise Guard Design
RGB FUSION 2.0 with Addressable RGB & RGB LED Strips Support
Realtek® Gigabit LAN with cFosSpeed Internet Accelerator Software
Smart Fan 5 Features 5 Temperature Sensors and 2 Hybrid Fan Headers with FAN STOP
APP Center Including EasyTune™ and Cloud Station™ Utilities
CEC 2019 Ready, Save Power with a Simple Click
Compare
Description
GIGABYTE B450M DS3H WiFi Motherboard
CONNECTIVITY
Faster and Better Coverage with Intel Dual Band 802.11ac WIFI + BT 4.2 Module
The onboard 802.11ac WIFI module from Intel® supports Dual Band and up to 433 Mbps, 3x faster WIFI speed than 802.11n and also support BLUETOOTH 4.2.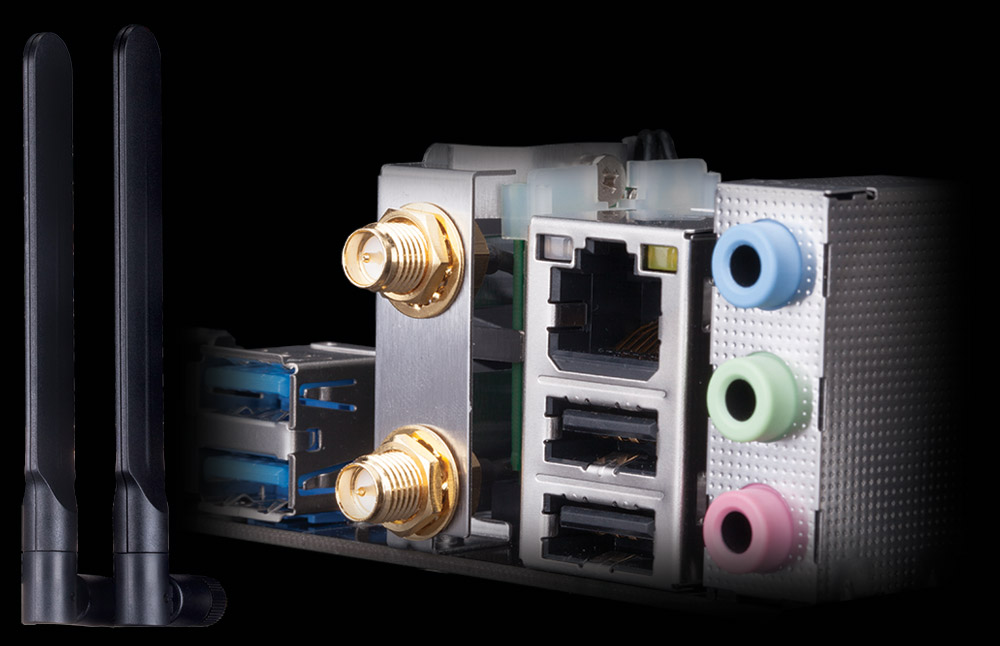 Fast Onboard Storage with NVMe
PCIe Gen3 x4 110mm M.2 (Up to 32 Gb/s)
GIGABYTE M.2 solution offers considerably faster storage performance and support for PCIe and SATA interfaces* for M.2 SSD devices.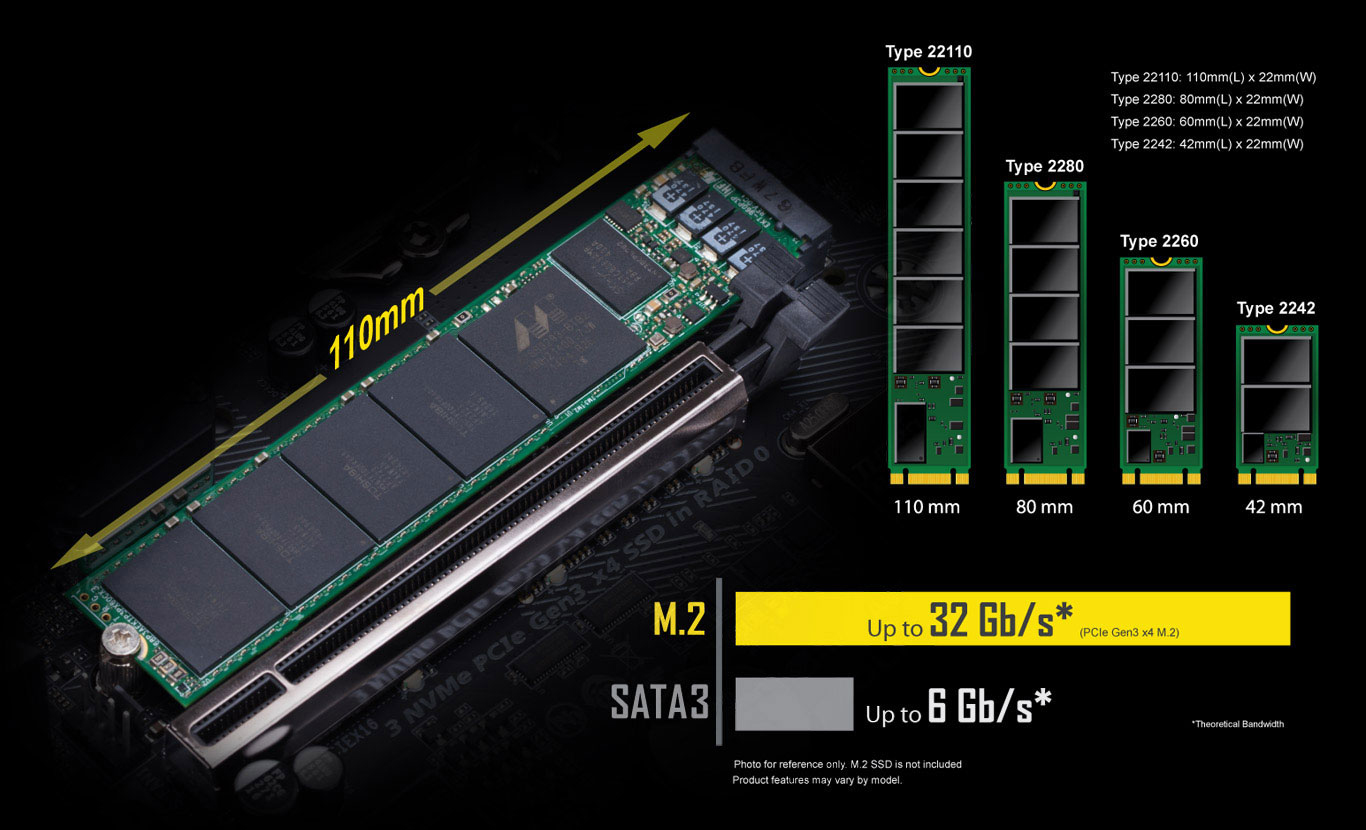 * Supports only M.2 SATA SSDs when using an AMD Athlon™ 200-series/ 7th Generation of A-series/ Athlon™ APU.
Realtek GbE LAN with cFosSpeed Internet Accelerator Software
Realtek Gigabit LAN features cFosSpeed, a network traffic management application which helps to improve network latency and maintain low ping times to deliver better responsiveness in crowded LAN environments.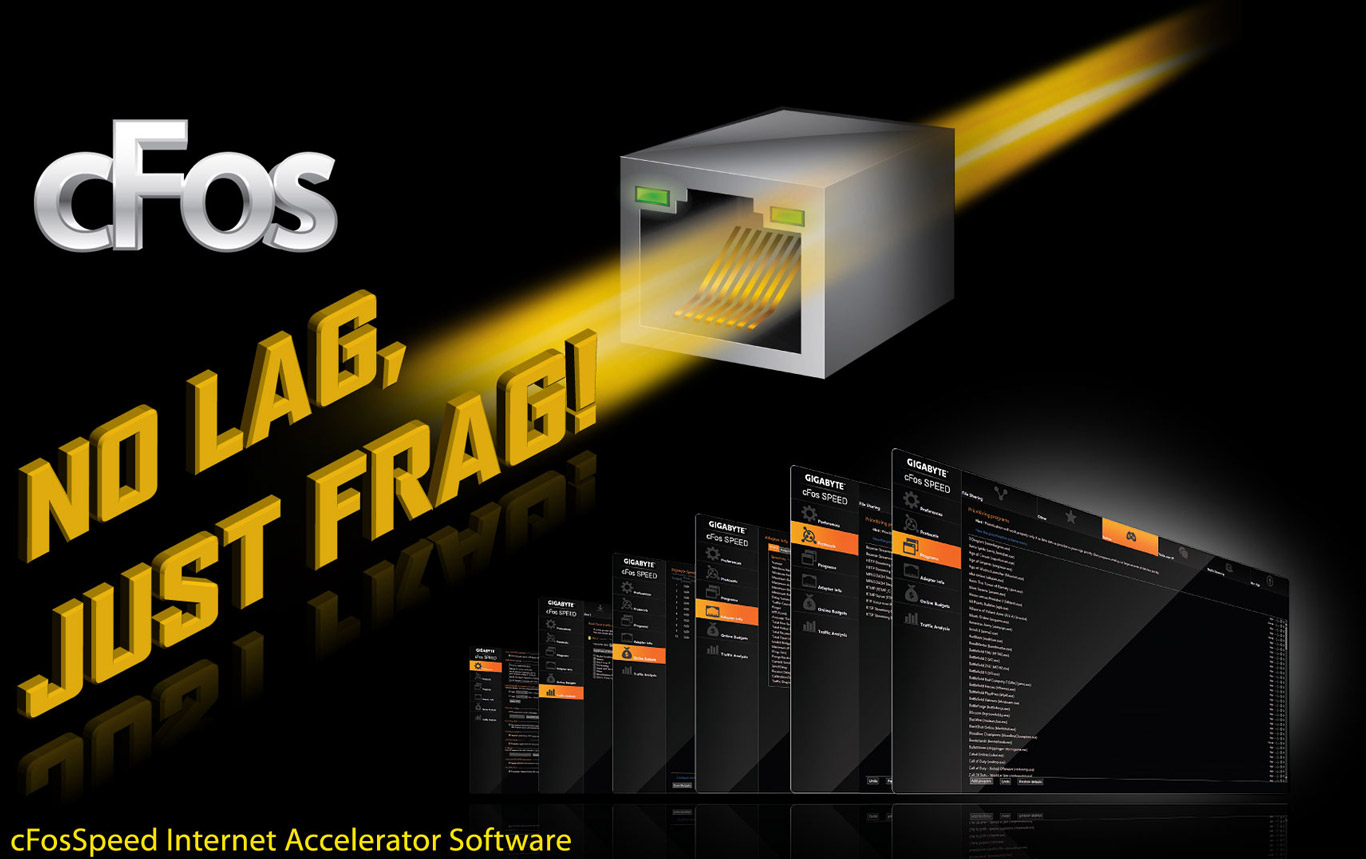 COOLING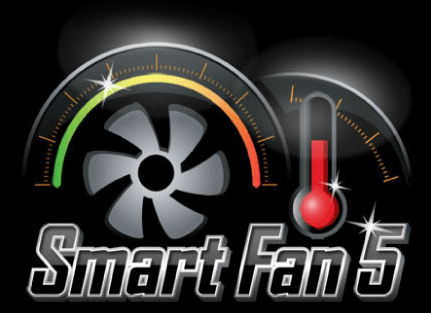 Smart Fan 5
With Smart Fan 5 users can ensure that their gaming PC can maintain its performance while staying cool. Smart Fan 5 allows users to interchange their fan headers to reflect different thermal sensors at different locations on the motherboard. Not only that, with Smart Fan 5 more hybrid fan headers that support both PWM and Voltage mode fans have been introduced to make the motherboard more liquid cooling friendly.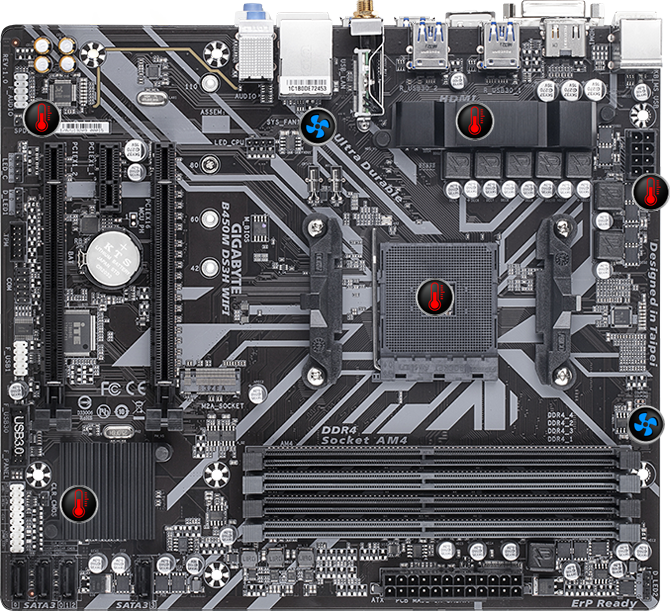 Fan Pin Headers

Internal Temperature Sensors
Different models have different number of fan pin headers and temperature sensors. Smart Fan 5 function may vary by model.
Temperature Sensors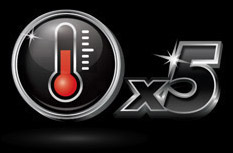 Hybrid Fan Headers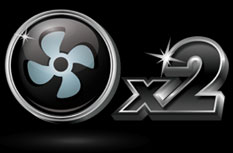 ■ 5 Temperature Sensors
■ 2 Fan Pin Headers
■ All Fan Pin Headers Upgraded to Hybrid Fan Headers
■ Interoperable Fans and Sensors
■ Intuitive UI for Fan Control
FAN STOP
Hybrid FAN Header
Smart Fan 5 Software

Achieve fan silence. With Fan Stop, map any fan to stop completely when temperatures drop below a specified threshold. Which fan stops, based on readings from which sensor, and at what temperature—all of it can be customized to your liking.
Intelligent Fan Control Design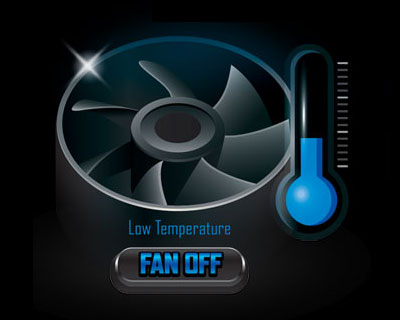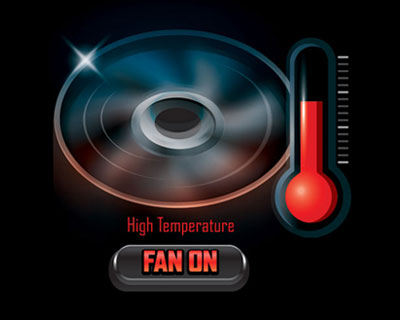 PERFORMANCE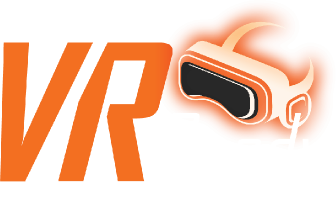 Immersive VR
Gaming Experience
> VR requires more performance than Full HD graphics for a steady 90FPS or greater.
> Only Gaming PCs can provide the best VR experience.
Recommended configuration for VR Gaming PC*
■ Graphics Card: NVIDIA GTX 1050 / AMD R9 290 or greater, Compatible HDMI 1.4 video output
■ CPU: AMD Ryzen™ 7 series processor
■ Motherboard: GIGABYTE AMD X470 / B450 motherboards
■ Memory: 8GB RAM or greater
■ USB Ports: 3x USB 3.0 ports plus 1x USB 2.0 port or greater
■ OS: Windows 10 64-bit or newer
*Please check VR vendor website for full system requirements.
Any copyrighted images or trademarks displayed are the property of their respective owners and are shown for reference purposes only. Reference herein does not constitute or imply affiliation or endorsement of Gigabyte products by the respective trademark owners. VR Gaming photo for reference only.
LIGHTING
RGB Fusion 2.0 with Digital LEDs Support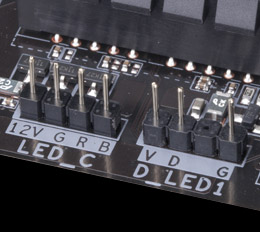 With AORUS Motherboards, RGB Fusion 2.0 is even better with Digital LEDs.* RGB Fusion 2.0 offers users the option to control onboard RGB and external RGBW / Digital LED light strips for their PC. Already feature filled with colors and patterns, RGB Fusion 2.0 on AORUS Motherboards are now upgraded with Digital LED support. With external digital LED strips*, where each LED is digitally addressable, users can experience even more patterns, styles, and illuminations.
AORUS Gaming Motherboards will support either 5v or 12v digital LED lighting strips and up to 300 LED lights. RGB Fusion 2.0 with Digital LEDs comes with 9 new patterns and various speed settings with more to come.
* Digital LEDs are available only on select Motherboards, external LED Strips, Digital LED Strips are not included with Motherboard purchase.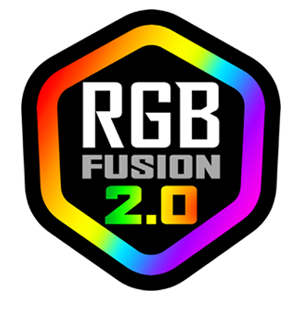 Multi-Zone Light Show Design
Now offering more LED customizations than ever, users can truly adapt their PC to represent their lifestyle. With full RGB support and a redesigned RGB Fusion 2.0 application, the user has complete control over the LEDs which surround the motherboard.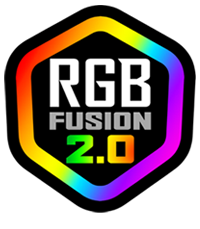 RGB Fusion 2.0 Software
RGB Fusion APP
RGB Fusion 2.0 Ready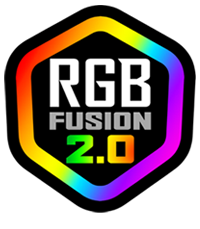 With an integrated intuitive user interface, the RGB Fusion 2.0 provides you a better solution for customizing the lighting effects across all supported devices. From motherboards, graphics cards to the peripheral products, you can personalize your gaming rig with your own style and show off your build by sharing the profiles. In addition, the new gaming mode makes the lighting effects interactive with selected games to bring you the most immersive gaming experience.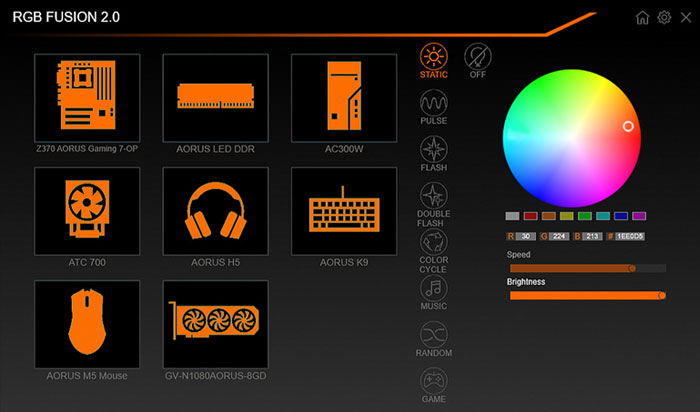 Sync with one click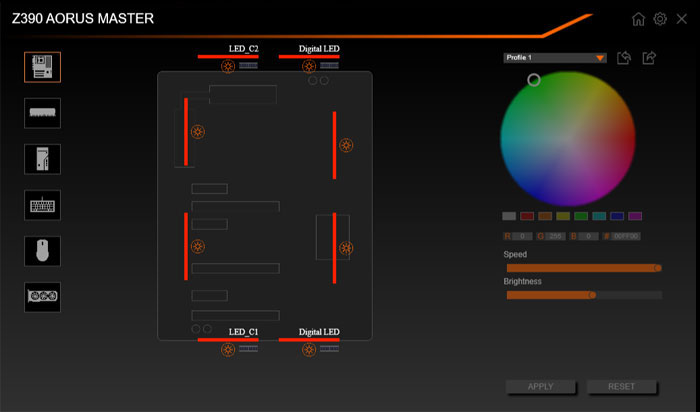 Specification
Additional information
| | |
| --- | --- |
| Brand | ‎GIGABYTE |
| Model | B450M DS3H WiFi |
| Item model number | B450M DS3H WiFi |
| Mounting Hardware | motherboard |
| Manufacturer | Gigabyte |
| Country of Origin | China |
Questions & Answers (1)
Questions and answers of the customers
There are no answers for this question yet.

Answer now